About Our Firm
---
Kansas & Missouri Creditor and Business Representation Law Firm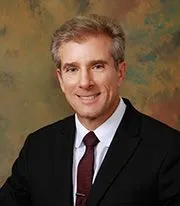 After ten years of a successful career practicing law in national and mid-size civil litigation law firms, Mr. Hetley opened his own law practice in 2000. In May of 2004, we assisted in renovating a suite of the Patron's Building in downtown Olathe, Kansas. Prior to our renovation, the space was used as a shoe shop, donut shop and insurance agency. After we relocated in 2007 , it is now the Park Street Pastry.
On May 1, 2017 we relocated to the old Guaranty Title building. Which is located directly across the street from the Johnson County, Kansas courthouse. Giving us 24- hour law library access to address our clients legal needs. In addition, the office maintains a Westlaw legal research subscription, allowing access to legal research whenever needed.
The firm has a diverse group of local, regional and national clients. They include local & national lenders and retail & commercial businesses. The firm regularly files actions in state court to enforce obligations owed to its clients.
Mr. Hetley has 30 years of practice experience. He has appeared in court in 26 counties in the Western District of Missouri and throughout the state of Kansas. His area of practice is in creditor remedies and the handling of business matters. He is a frequent lecturer and contributor to continuing legal education seminars, and recently authored a chapter for the MobarCLE deskbook on the Uniform Commercial Code.
The firm routinely appears in court in the following Kansas counties: Douglas, Franklin, Johnson, Leavenworth, Miami, Sedgwick, Shawnee, Wyandotte; and in Missouri: Cass, Clay, Jackson, Lexington, Ray, St. Louis and Platte.
Our fees vary by client. We are receptive to handling matters on a contingency basis; hourly rate or flat fee. This can be discussed when you call to review your matter.